Important Things to Know About Lighting Stores
If you're renovating or remodeling your home, you know that no project is complete without the addition of some cool lights. Regrettably, finding affordable lighting and great lighting stores may be difficult — and purchasing a storey light to illuminate your room can occasionally be as expensive as the rest of the elements.
If this sounds like you, we've got a solution for you. Visit these lighting websites first the next time you're looking for lighting alternatives to complete a space, whether it's your living room, bedroom, home office, or even your backyard. Every business in our list of the finest lighting stores allows you to order any light fixture online and have it delivered to your home or office. Furthermore, these top lighting stores offer products at a variety of pricing points, ensuring that you may discover something high-quality regardless of your budget.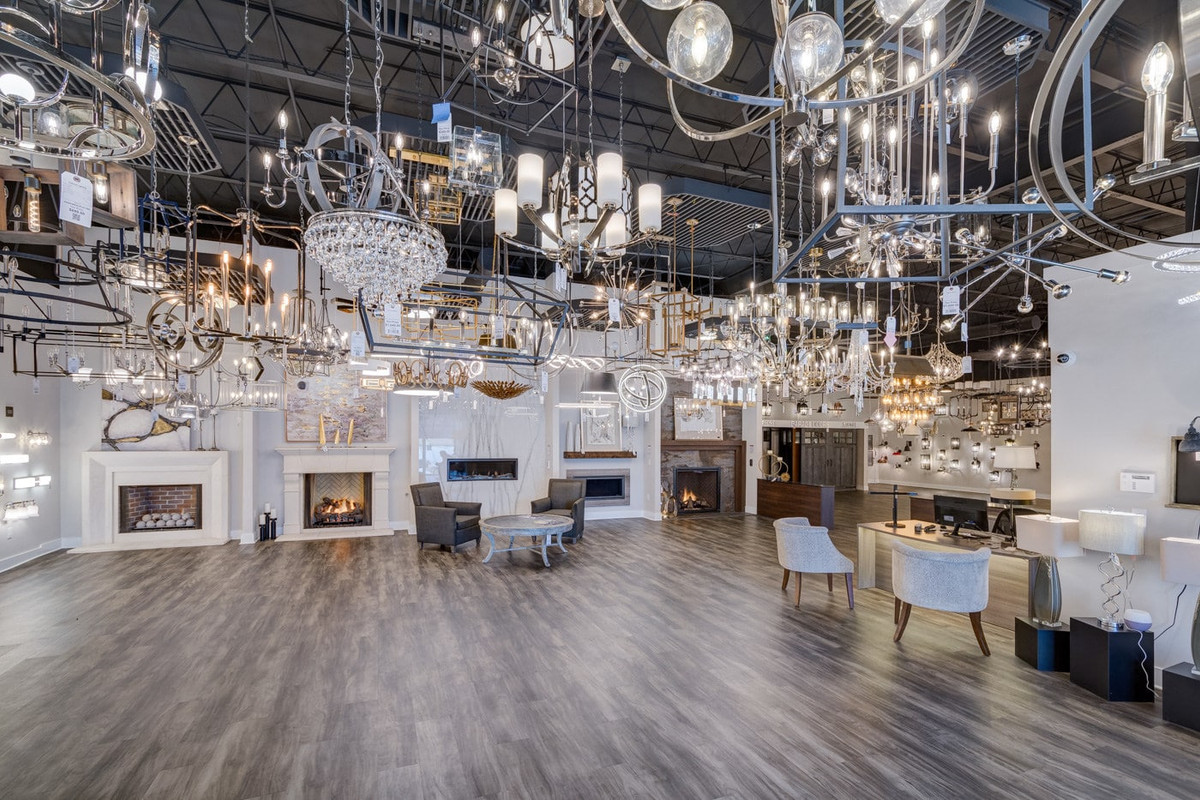 Things You Ought to Consider When Picking Lighting for Your Home
#1. Choose your ornamental theme: Before picking light fixtures, you must first decide on the house's decorative concept, whether it's classic, contemporary, or transitional, and then choose light that complements the room. Complementing light fixtures with the concept and style of your home's design will not only create the appropriate balance and make your home more inviting, but it will also brighten up the entire living area.
#2. Size is important: Whatever form of lighting you use, it must be proportional to the size of the room. Always request a scaled image from your designer or the lighting dealer from whom you are purchasing light fixtures to help you visualize the proportion and synergy in the room. It is critical to understand scale, and many clients make this error.
#3. Tone it down: Never use light that beams directly into someone's eyes. Overly bright light causes everything to appear off color and weary the eyes, thus it should be avoided. If the lighting does not have shades or exposed bulbs, utilize bulbs with a tint of yellow to reflect warmth.
#4. Factor in flexibility: To manage the nature of the room, always insist the lighting stores to show you some dimmer system. A dimmer is a must-have for any customer, regardless of size, scale, or budget. It is adaptable to the time of day, the event, or the mood. They're also excellent energy savers! It's a low-cost addition that completely transforms the room's appearance and atmosphere.
#5. Personal preference: To get ideas, conduct some basic research online or look through a selection of interiors magazines. What draws your attention? After all, you'll be looking at these light fixtures every day, so pick something that makes you feel good. This is your home and living place, and it must feel like home to you at the end of the day.
There are Four Basic Types of Lighting
Lighting can be divided into four categories.
The first is general lighting, often known as ambient lighting, which refers to the primary light source that allows everyone to see.
The second is Task lighting is used to draw attention to specific sections of the house or store.
Third, consider accent lighting, which will help particular areas of the house store stand out; fantastic examples include lights nestled into shelves and bookshelves, as well as anything that shines directly on merchandise or display pieces.
Finally, shopkeepers and home owners can utilize decorative lighting in their stores or houses; this is more about appearance than functionality. Beautiful chandeliers are a common example.
Conclusion
The work's excellence speaks for itself. The lighting store should be proud of its dependability, honesty, and trustworthiness. To ensure complete client satisfaction, they exclusively engage qualified electricians who are overseen by an OSHA Certified Safety + Health Official. It is critical that they adhere to the industry's strictest safety regulations. If you want to rewire or brighten up your office, home, or business, contact a local lighting store today! The electricians strive for perfection and are well-versed in wiring, so if you're seeking to rewire or brighten up your office, home, or business, contact a local lighting store today!
What's Your Reaction?